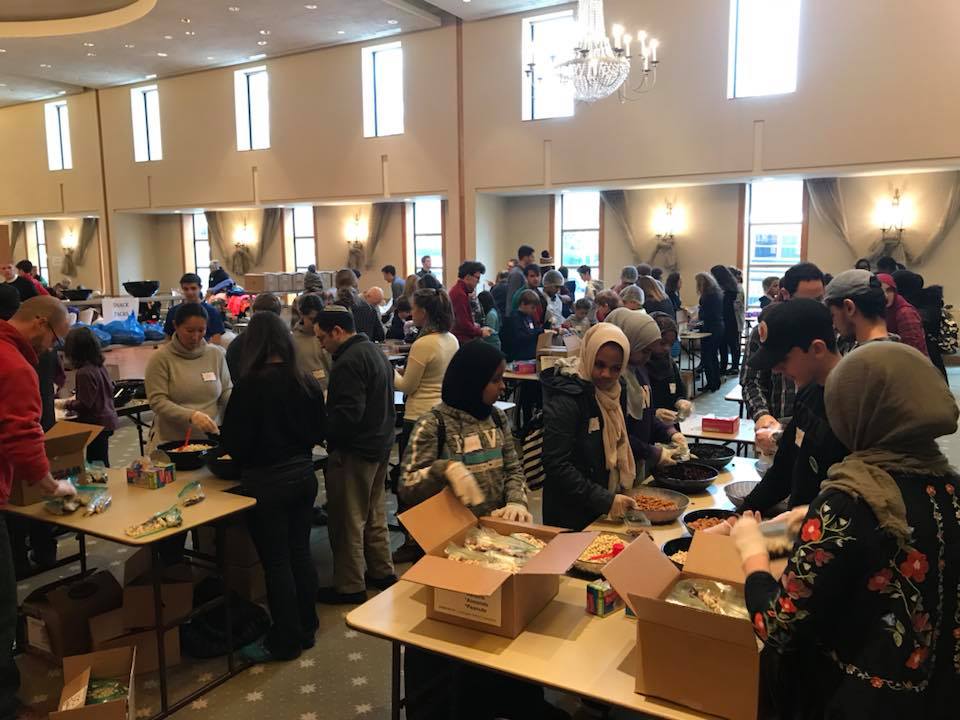 Two great opportunities to serve with CAIF on MLK Day, January 15. 
REFUGEE APARTMENT SET UP (pictures coming!): This summer we had an amazing experience with KindWorks setting up an apartment for refugees. It was one of the most rewarding we have done! So glad we got to help set up an apartment for a family of 9. CAIF members also donated toys and craft kits for families in this complex which settles a lot of refugee families. The drive was organized by a community member, an Afghan family and collaborated with KindWorks as well. 
WASHINGTON HEBREW CONGREGATION: CAIF had a great day of Service at Washington Hebrew Congregation. We helped run the activity packing over 700 bags of coloring books, pla-doh crayons etc for kids at Children's Inn at NIH, local schools, shelters. CAIF members also helped sort and pack 30 boxes of winter clothes, 8000 snack bags, nearly 15,000 meals for the Hungry, 600 casseroles and folks made 225 blankets. Participants were from our wonderful host congregation as well as youth groups of all faiths including Sikh Kid 2 Kid, The Episcopal Church of the Redeemer, Bethesda, Dar Al-Hijrah Islamic Center and many more. We are grateful to all those at Washington Hebrew who spent countless energies planning and creating this space to come together to "repair the world" Tikkun Olam. See more photos here!
Categories: None